Mezőgazdaság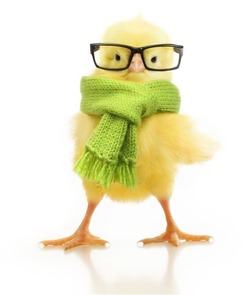 "Egyéni vállalkozásunk 2012.08.29.-én benyújtott támogatási kérelemmel a 61/2012.(VI.29.,VM rendelet alapján a Darányi Ignác Terv Európai Unió és Magyarország támogatásával Lajosmizse 0300/21.hrsz.-ú külterületen egy Baromfi telep beruházást épített."
Támogatási határozat: 1545068162
Az elnyert támogatás összege: 225.836.154.-Ft, mely segítségével 3 db 1200 m2 baromfinevelő épület épült.
Így vállalkozásunk 2,10-2,80 kg/db súlyig pecsenye csirkét állít elő, mely megrendelés esetén kérjük az alábbi telefonszámon érdeklődjenek: Lévai Csilla, 06-20/9344-417
Aviagen® Kft is celebrating a successful 2015 for the Ross® 400 Club in Central and Eastern Europe. Last year saw a record number of entries to the Club, which recognizes and rewards farmers who have achieved a European Production Efficiency Factor (EPEF) of 400 or more with their Ross flocks.
The statistics for 2015 speak for themselves: A total of 18 entries were recorded, with the highest EPEF score for the region an impressive 438.26. Of the 18 entries, 13 were received from Hungary, three from Serbia and two from Latvia.
Marcel Janssen, regional technical manager, Aviagen, commented, "We launched the Ross 400 Club to let farmers know that their exceptional hard work with Ross broilers is something to be shared and recognized. 2015 has been a fantastic year for the Club in the Kft region and we are delighted with the sheer number of entries and the high scores. We are confident these achievements will see the Club go from strength to strength in 2016."
Dejan Bosanac, Aviagen Kft technical service manager, who is responsible for the Serbian customer base, added, "It was a busy and exciting year for the Ross 400 Club in Serbia. To have three entries from Serbia alone for the year is a huge achievement and credit must go to the farmers for their hard work and outstanding stockmanship. Their dedication and skills, coupled with the performance potential of the Ross broiler, achieved excellent results, even in challenging climatic conditions."
Csaba Suszter, technical service manager, Aviagen Kft, who presented the awards, said: "We are proud that our customers have made the Ross 400 Club a success in Hungary. It is great that we can recognize the hard work and talent of the new members."
The winners were:
Winner's Name

Company Name

Country

EPEF

Mihály Csobolya




Imre Szabó

Baromfi-Coop Kft

Hungary

404.75

Norbert Antal Eipl

Norbert Antal Eipl

Hungary

424.79


409.13




423.72




436.78




413.82

 

Margit Greksa

Margit Greksa

Hungary

402.11




401.79

Csilla Lévai

Csilla Lévai

Hungary

438.26




400.66




400.64




429.31

Ilona Vörös Baltásné

Ilona Vörös Baltásné

Hungary

409.92

Boban Petrović 

DVM

Agro-Mil doo

Serbia

409

Jovana Nedeljkovic DVM




Aleksandar Petrovic DVM

Agro- Mill doo

Serbia

407

Slavoljub Petrovic

Farm Petrovic Slavoljub

Serbia

411

Anita Misina

LLC "Lielzeltiņi"

Latvia

401

Emilija Dambrane

AS "Putnu fabrika Ķekava"

Latvia

400